A perfect combination of innovation and convenience has brought forth the world's first all-electric 2022 GMC Hummer EV Truck. This original gas-guzzling vehicle is here for an amazing comeback as an all-electric sub-brand of GMC. Let's get charged up on the details and find out everything there is to know about the upcoming 2022 GMC Hummer all-electric super-truck.

Reserve Your Hummer EV Truck


2022 GMC Hummer EV All-Electric Super-Truck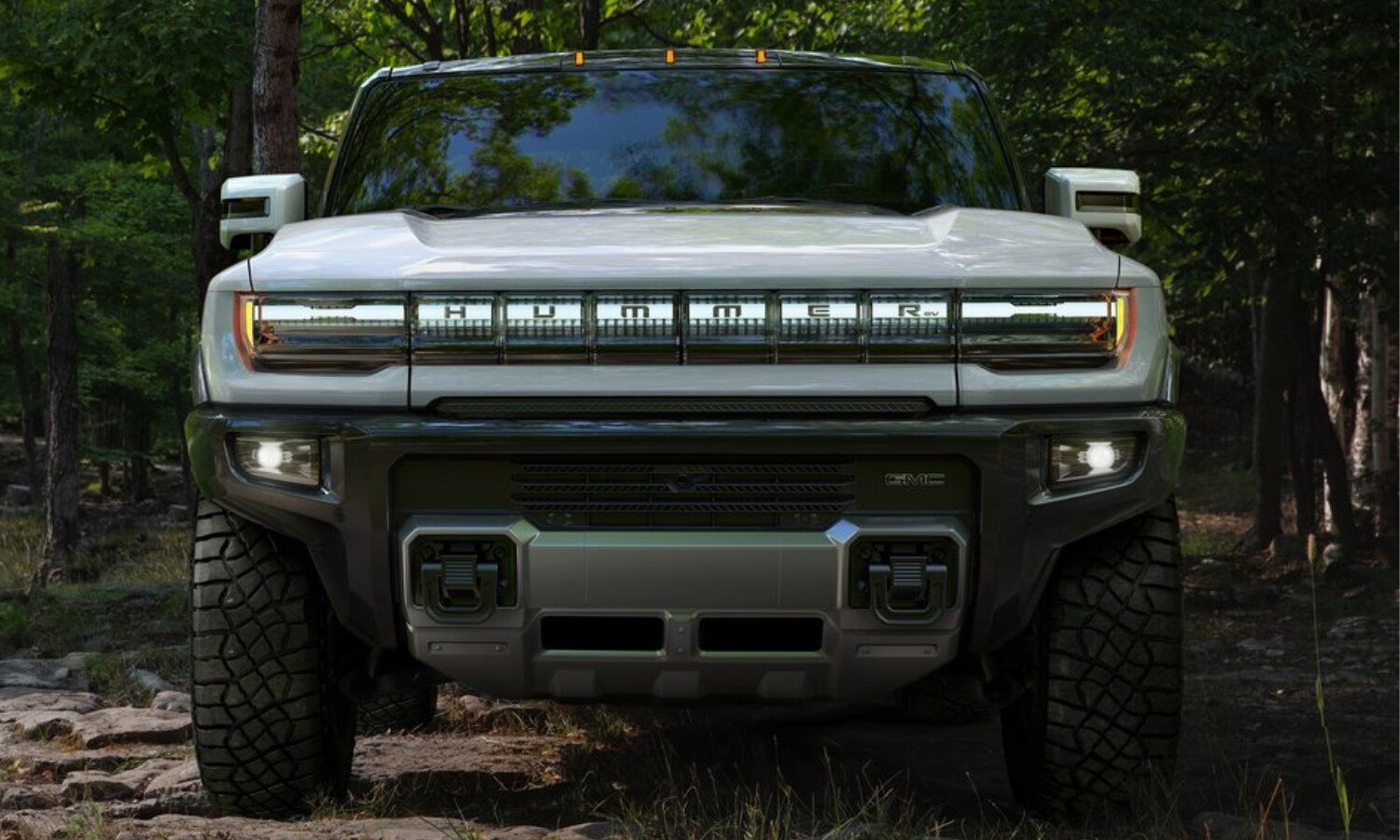 2022 GMC Hummer EV Truck Release Date
The 2022 GMC Hummer EV truck will go on sale during the Fall of 2021, featuring the Edition 1 model for sale first. The lesser expensive models will come into market on sale beginning in early 2022. Reservations are open for specific trim levels. However, slots are filling fast due to high popularity and demand.


Ask Us About the GMC Hummer EV Truck Today
2022 GMC Hummer EV Truck Price & Trim Levels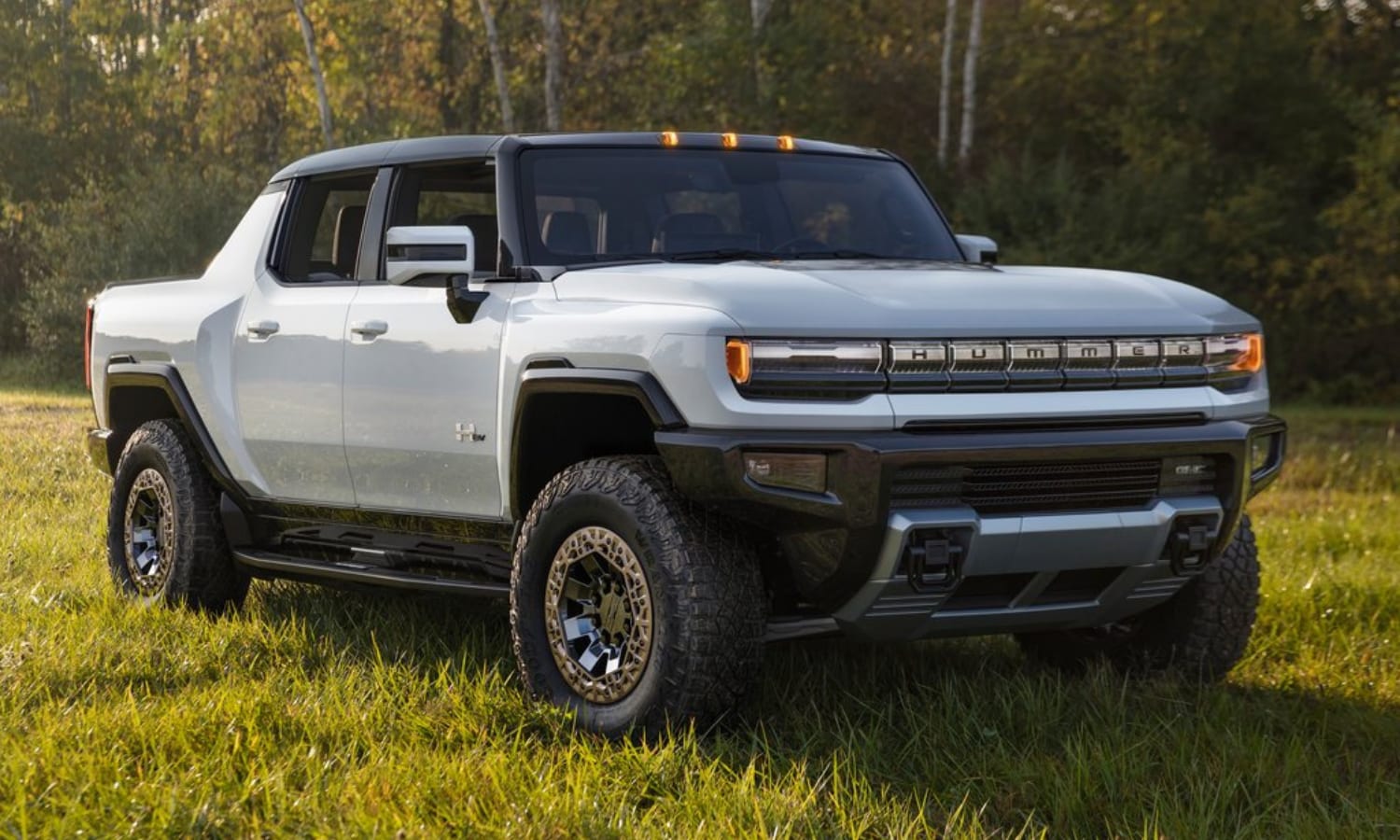 The 2022 GMC Hummer EV truck will come in 4 trim levels such as the Hummer EV2, Hummer EV2X, Hummer EV3X, and Edition 1. The starting price for the first-ever GMC Hummer EV Truck starts at $79,995 MSRP. The most expensive model is the Edition 1, going on sale first, which starts at $112,595 MSRP.

Below are key features of each trim level:
| | | | | |
| --- | --- | --- | --- | --- |
| Trim Level | Hummer EV2 | Hummer EV2X | Hummer EV3X | Edition 1 |
| Estimated MSRP | $79,995 | $89,995 | $99,995 | $112,995 |
| Availability | Spring 2024 | Spring 2023 | Fall 2022 | Fall 2021 |
| Features | Standard Features, Two-motor Drive System | EV2 features plus Adaptive Air Ride, Extract Mode, 4-Wheel Steer with CrabWalk | EV2X features plus Three-motor Drive System, Torque Vectoring, and Watts to Freedom | EV3X features plus Extreme Off-Road Package, Continuous Damping Adaptive Ride Control, and 13.4" Infotainment System |

Standard features for the 2022 GMC Hummer EV truck includes:
Super Cruise (three years of service)

UltraVision (High-Definition Surround Vision)
Digital Key
35" OD Tires
Infinity Roof
Power Rear Drop Glass
6-function MultiPro Tailgate


2022 GMC Hummer EV Truck Interior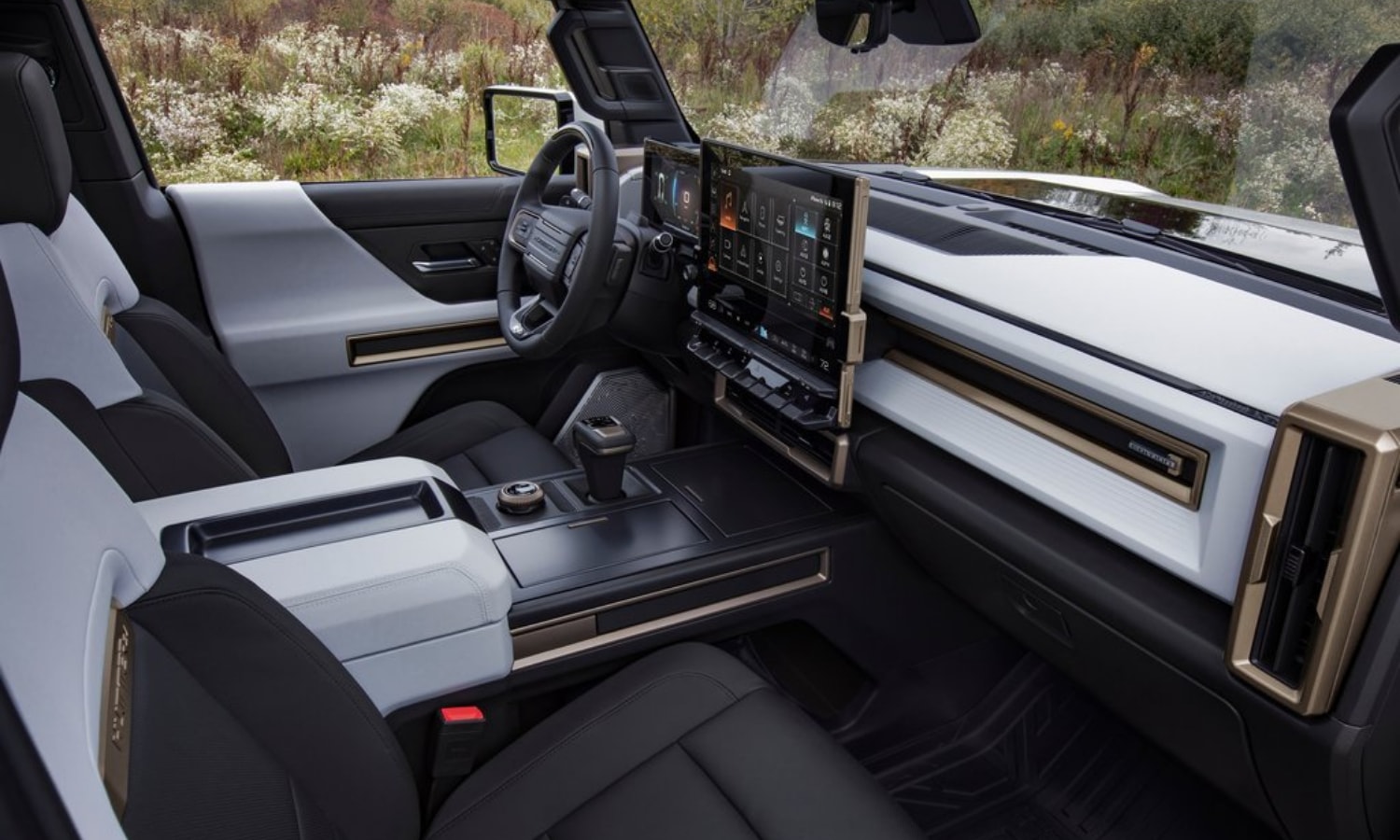 The interior design of the GMC Hummer EV truck delivers a clean, modern look with undeniable comfort. Some key highlights include:
An upgrade to a 13.4" infotainment touch screen.

A second digital driver information center display totaling 12.3".
This all-electric model comes equipped with a slick Infinity Roofing system that offers open air cruising capabilities.
Overall, this new and improved Hummer EV Truck offers a "premium, well-executed and appointed interior," as stated by GMC manufacturers.

Reserve Your Hummer EV Truck


2022 GMC Hummer EV Truck Exterior Design & Dimensions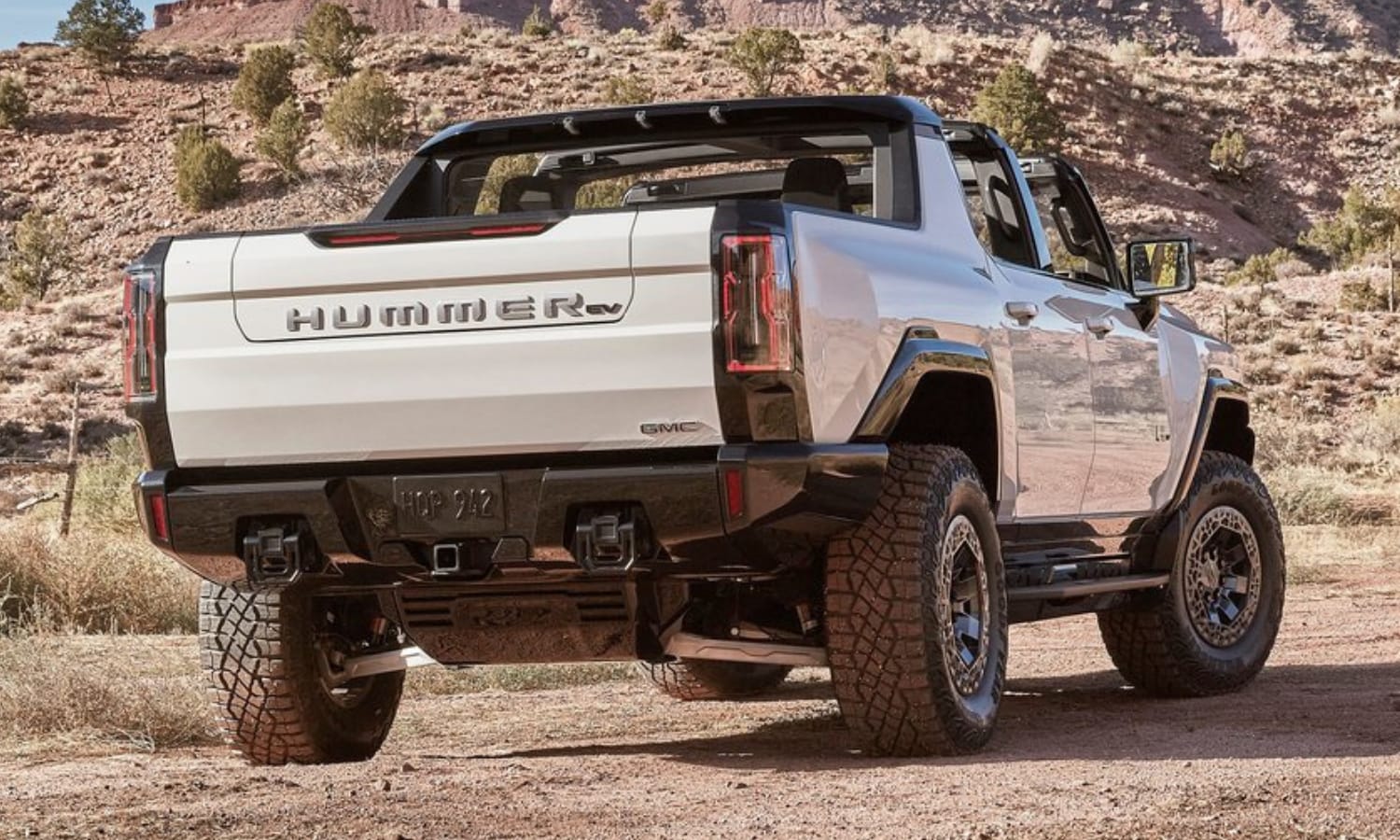 This innovative, all-electric pickup has a wheelhouse of 135.6 inches and a total length of 216.8 inches for the exterior. The exterior dimensions are shorter than a GMC Sierra 1500 Crew Cab Short Box by 20 inches in length.
The Hummer EV's ground clearance with the regular suspension setting activated is 10.1 inches, which outclasses the Sierra 1500's 7.8 inches. With terrain mode activated, the ground clearance grows to 11.9 inches in ground clearance. If you choose to activate the optional Extract Mode setting, the clearance suspension is lifted by up to 8 inches when active and had a maximum ground clearance of 15.9 inches.


2022 GMC Hummer EV Truck Powertrain: Horsepower & Torque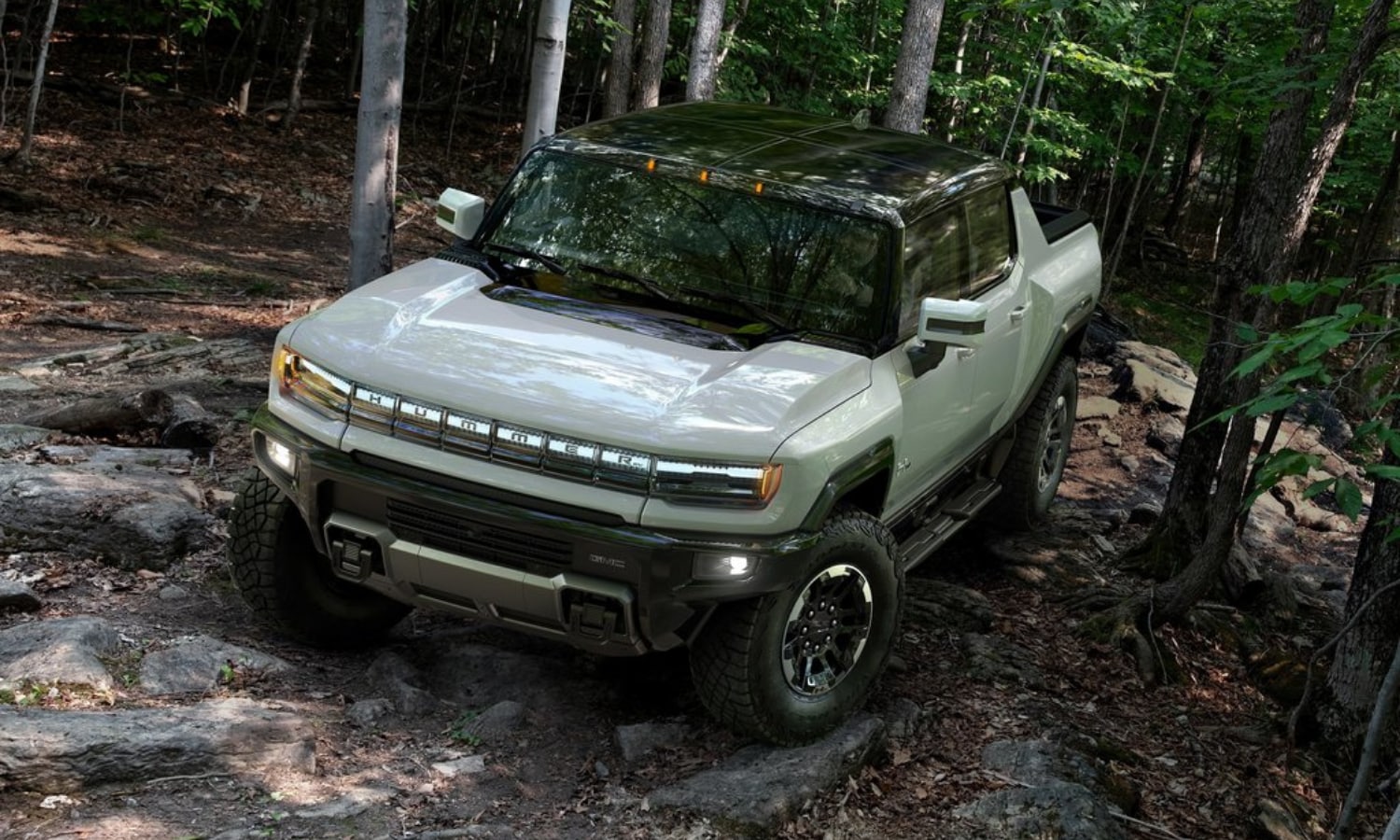 If the other bells and whistles are not enough, the 2022 GMC Hummer EV has 1,000 horsepower (HP). Additionally, it has 11,500 lb. torque ratings, which is the first of its kind. Since the industry does not typically quote torque figures that are multiplied through any transmission and axle gearing, GMC's Hummer EV Truck will fit four electric motors, equating to 250 horsepower per wheel.


2022 GMC Hummer EV Truck: Range, Charging, Battery
The battery pack in the 2022 GMC Hummer EV uses a new Ultium technology that boasts roughly 350 miles of driving range per charge. Its 800-volt electrical architecture with 350-kilowatt fast-charging capabilities allows for it to add 100 miles of driving range within 10 short minutes.
Wondering how fast it accelerates? A whopping 60 miles per hour (mph) within 3.0 seconds. This revolutionary model might become competition for the popular Tesla, which is known for a fast and superb acceleration abilities.

Reserve Your Hummer EV Truck


2022 GMC Hummer EV Truck Towing Capacity & Payload Rating
According to Kelley Blue Book, the 2022 GMC Hummer EV Truck will have a payload rating of up to 9,046 lbs., which will make it one of the heaviest non-commercial vehicles ever sold for road use. According to reports, the maximum towing capacity that the vehicle will be able to pull is an additional 8,000 lbs., which will compete with the Ford Raptor and Ram TRX.


2022 GMC Hummer EV Crab Walk & Extract Mode
There has been a great deal of buzz about the 2022 GMC Hummer EV's Crab Walk, it brings driving to the next level. When activated, the Hummer will override the default out-of-phase turning at low speeds and instead turn all four wheels in the same direction. This causes the vehicle to drive diagonally to avoid incoming obstacles easier.
The Extract Mode on the 2022 GMC Hummer EV lifts the entire vehicle up by 6 inches to help navigate through off-road terrain with obstacles. This causes to air suspension system to raise 6 inches, raising the ground clearance to 15.9 inches. Extract Mode allows the Hummer to navigate over just about anything, making driving through on and off-road terrain a breeze.
Both the Crab Walk and Extract Mode were inspired by Colville's experiences building and racing Ultra4 off-road vehicles.


2022 GMC Hummer EV Safety Equipment & Technology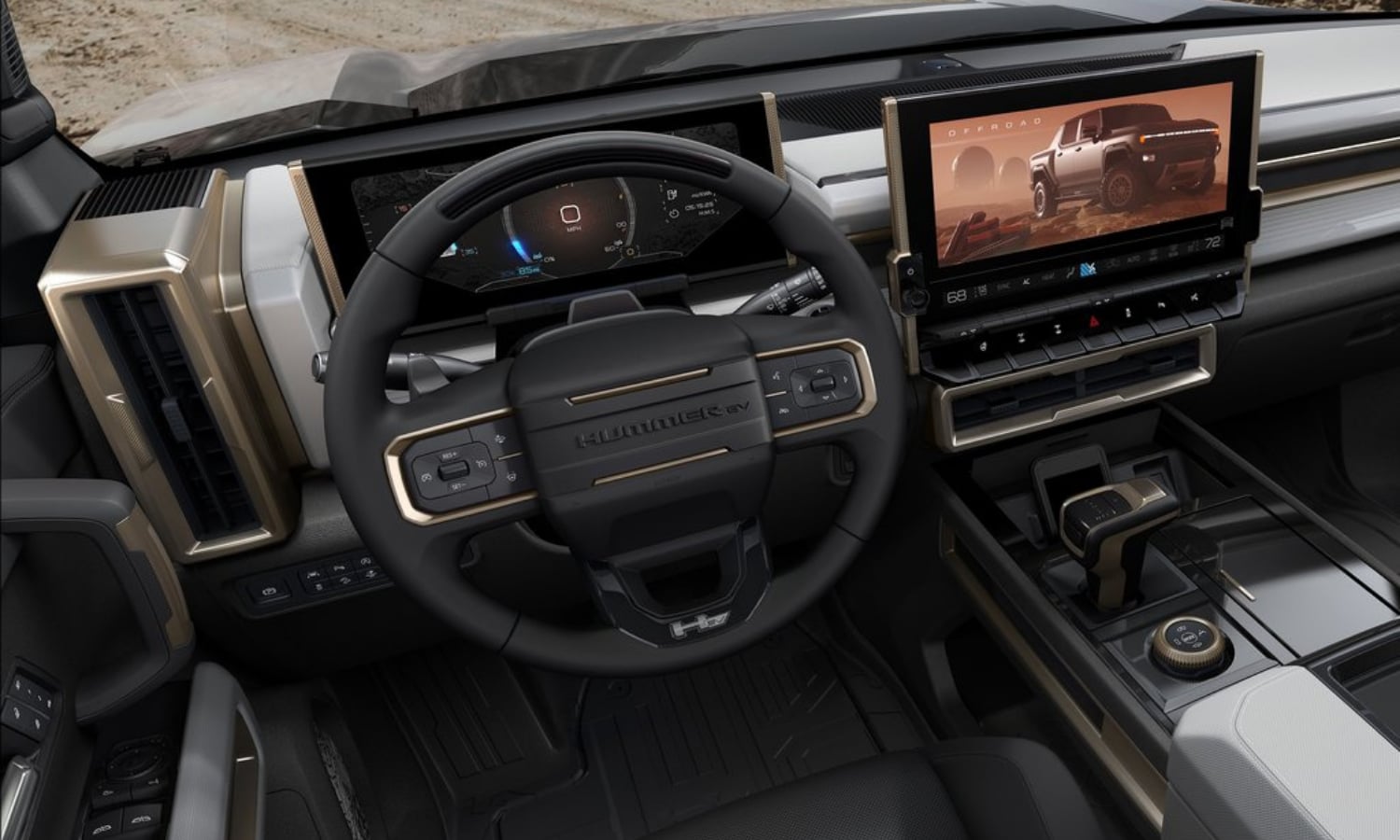 With exterior and interior finishes comes cutting-edge technology features. This first fully electric addition to GMC's lineup comes fully equipped with next-generation EV propulsion technology that enables unprecedented off-rad capability, excellent on-road performance, and an immersive driving experience.
Super Cruise offers the latest version of cruise control. This innovative technology features driver-assistance technology for hands-free driving and automatic lane changing works across 200,000 miles of compatible roads. This comes with a 3-year subscription.
UltraVision4 includes new front and rear underbody cameras with live "virtual spotter" views to help drivers navigate obstacles and place wheels on and off the trail. These come packaged to help protect against damage and are equipped with a wash function to help clear debris.

Reserve Your Hummer EV Truck


2022 GMC Hummer EV Truck Vs. 2024 GMC Hummer EV SUV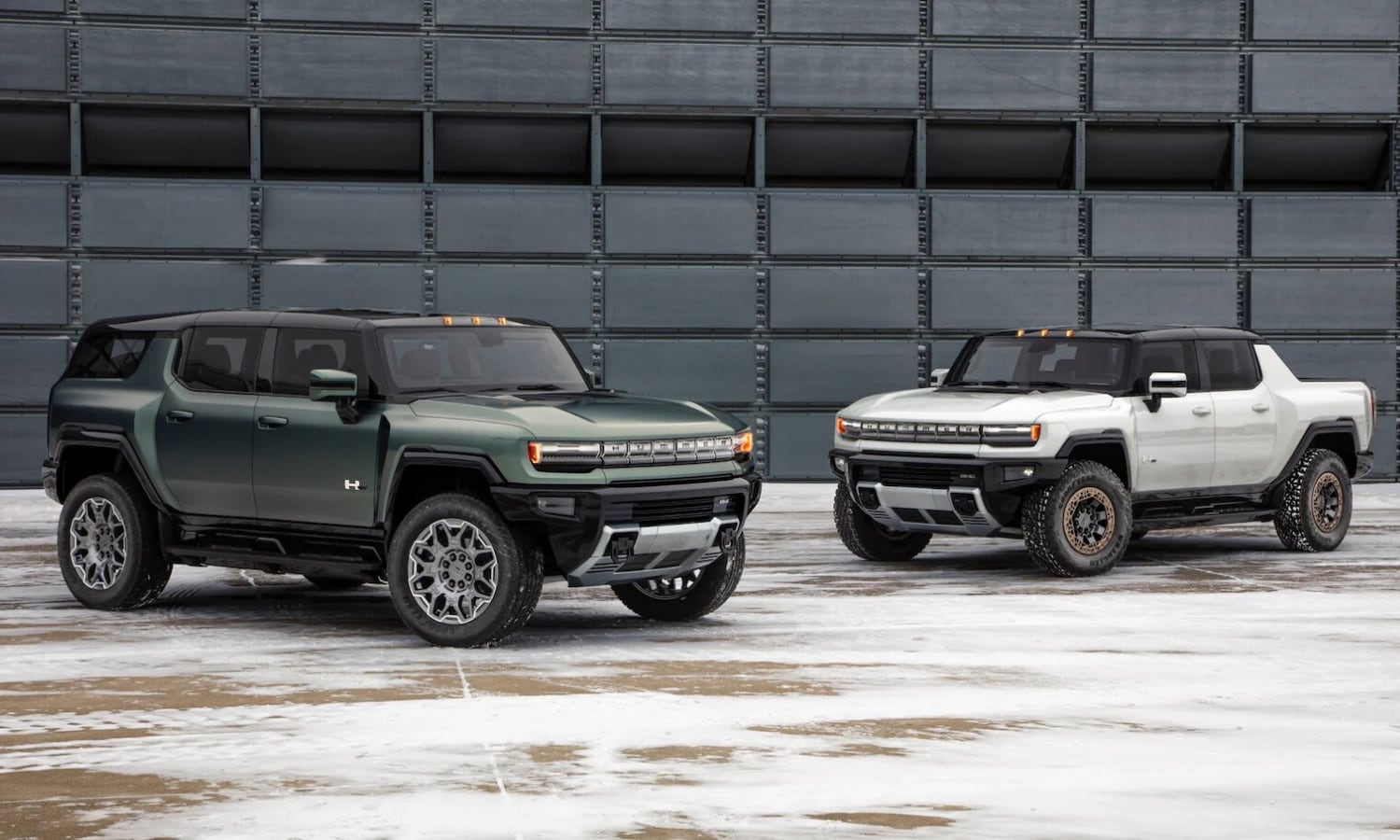 With new models come new features! Whether you are willing to wait until 2024 to purchase the 2024 GMC Hummer EV SUV or want to reserve the Truck in 2022, there are key differences that separate one from the other. First, the largest difference between both electric Hummers are their lengths. The Hummer EV SUV measures at 196.8 inches in overall length, where the 2022 Hummer EV Truck is only 216.8 inches long. The Hummer EV Truck stretches to 135.6 inches between its axles where the SUV totals to a 126.7-inch wheelbase.
Although the ground clearance, fording depth, and suspension travel are similar between both models, the breakover and departure angles differ. The 2022 GMC Hummer EV Truck's 32.2-degree breakover angle is smaller than the SUV's 34.4 degrees and the Truck's 38.4-degree departure angle in comparison to the 49.0-degree departure angle of the SUV. With the starting MSRP for the 2022 Hummer EV Truck is $79,995, the 2024 GMC EV SUV's MSRP starts at $105,595, a significant jump in price.
No matter which model fits your needs better, the 2022 Hummer EV lineup will make a staple in the electric car industry, as well as the automotive industry, as a whole.


New GMC Trucks & SUVs for Sale in Santa Fe, NM